Fr. Timothy Wysocki
Chaplain
The Highlands Chaplain is a priest of the Legion of Christ who serves the entire school community by fostering in all a friendship with Christ and life of grace. Our chaplain focuses especially on making the Sacraments of Reconciliation and the Eucharist available on a regular and frequent basis. In addition, the Chaplaincy endeavors to be present to the spiritual needs of those in The Highlands community and to support the many spiritual and apostolic initiatives that arise in nearly every department and area of the school.
The chaplain, together with the Formation Department joins with school staff, faculty, parents and administrators to provide Integral Formation for the whole Highlands community.
Fr. Jared Loehr
High School Chaplain
Father Jared Loehr, Legionary of Christ, is originally from Overland Park, Kansas. He received a bachelor's degree in Nursing from the University of Kansas. He entered the Legion of Christ in Cheshire, Connecticut and did Novitiate and Humanistic studies. After completing a bachelor's in Philosophy in Thornwood, New York, he served in Houston, Texas as a teacher, retreat director, and mentor. He recently graduated in Rome, Italy with a bachelor's degree in Theology where he guided pilgrimages, gave tours for the Vatican Museums, and served masses with Pope Francis. He served as auxiliary then director of ECYD youth work in Houston Texas and was ordained a priest May 4th, 2019 at St John Lateran in Rome. He has served as interim pastor at Sacred Heart parish in Calgary, Alberta and St Joseph's in Raleigh, North Carolina. Most recently he served as dean of precandidates of Sacred Heart Apostolic School, a high school seminary, in Rolling Prairie, Indiana. He is excited and grateful for this new opportunity to serve at The Highlands School in Irving, Texas. Please pray for him as he seeks holiness and God's plan for his life.
Deb Bauer, Ph.D.
Director of Formation
A Consecrated woman of Regnum Christi for 20 years, Deb Bauer, is originally from Wisconsin and has been involved in Catholic education and youth ministry activities for over 25 years. She obtained a BS degree in School Health Education from the University of Wisconsin-La Crosse so she could help young people make good decisions with their lifestyle choices. Not satisfied in the public school setting, and wanting to share her zeal for her faith, she set out to study an MA in Theology and Christian Ministry, with a specialization in Catechetics from Franciscan University of Steubenville.
She then served as a Middle School and High School Director of Religious Education and Youth Minister at a large parish in Wisconsin for three years before entering consecrated life. She felt a strong pull towards giving her entire life to Christ and serving the Church in those years and she was also looking for a community setting where her faith would be strengthened and where she could continue to evangelize.
Deb served on the Diocese of Providence Evangelization Committee, and had been involved in leading the youth work efforts in Rhode Island, Connecticut, Massachusetts, Vermont, and Maine. Working in the area of formation of consecrated women, Deb saw the need for studying education so to be more equipped to train and educate the consecrated women and to be able to serve more effectively in Catholic educational institutions. Deb became the President of Mater Ecclesiae College and she holds her Ph.D. in Education from Capella University. Her dissertation focused on Catholic identity in the Catholic school system: how principals uphold a Catholic identity in their schools.
Before coming to Dallas, Deb served as a spiritual guide and part of the formation team of the women's Regnum Christi section in Atlanta, she also served on the Pinecrest Academy School Board. She has also been a spiritual guide of consecrated women, and people of all ages. She sees her work in Catholic education and ministry as a means to put on the love of Christ and offer Him to others; the One she staked her life on.
Dori Hangodi
High School Instructor of Formation
Dori Hangodi​ hails from Budapest, Hungary and has been consecrated for 23 years. She has always liked languages and history and felt drawn to discover new cultures, people and countries. Before consecration Dori studied education and German – BA at the ELTE University of Budapest.
She also earned an MA in Religious Science at the Pontifical University of Regina Apostolorum in Rom, Italy and her MA in Religious Education at the Pontifical University of Sapientia in Budapest, Hungary. ​She has previously served in youth ministry and adult formation in the US, Germany, Austria and most recently at the Regnum Christi ​St. John Paul II ​school in her homeland, Hungary.
In the US (2000 – 2005) she was part of the founding team of the Canyon Heights Academy in San Jose, CA; she leaded many Challenge clubs and summer camps on the West Coast and beyond; she started the organization of the Surf Camps in CA. As she was transferred back to Europe (to Germany in 2005 then to Austria in 2010) she continued the building up of Regnum Christi through the above mentioned activities, but adjusted to the actual culture. For example in Germany instead of Surf camps, she leaded Ski camps. In the past 6 years (2012 / 2018) in Hungary she formed part of the pastoral department and formation team of our Regnum Christi school in Budapest, where her main areas of service were: accompaniment of high school girls and teachers; leading retreats for teachers and staff, for high school students and for parents. She was involved with the Pure Fashion program and had an important role in developing and executing the formation plan for participating girls.
She arrived to Dallas in September, 2018 and in November she was assigned to serve at The Highlands School as the formation instructor of the high school girls.
Mary Nuxoll
Part time Instructor of Formation
Originally from Cottonwood, ID Mary Nuxoll joins us as a part time instructor on the Formation Leadership Team. She has many years of experience working with youth; serving as a teacher and mentor at the Himalaya School in Mexico and coordinator of ECYD. She brings to us the richness of being bilingual in Spanish as well as understanding and working with people from different cultures.
Since arriving to Dallas in 2013, Mary earned a Masters in Clinical Psychology from the University of Dallas and she will be enhancing our middle school programs by utilizing what she has learned in her clinical counseling program. Mary will be working part time with our middle school students and serve in an advisory capacity for the high school level. She will also be pursuing her full license as a Professional Counselor for the State of Texas over the next few years and will be completing her internship by seeing private clients in Coppell.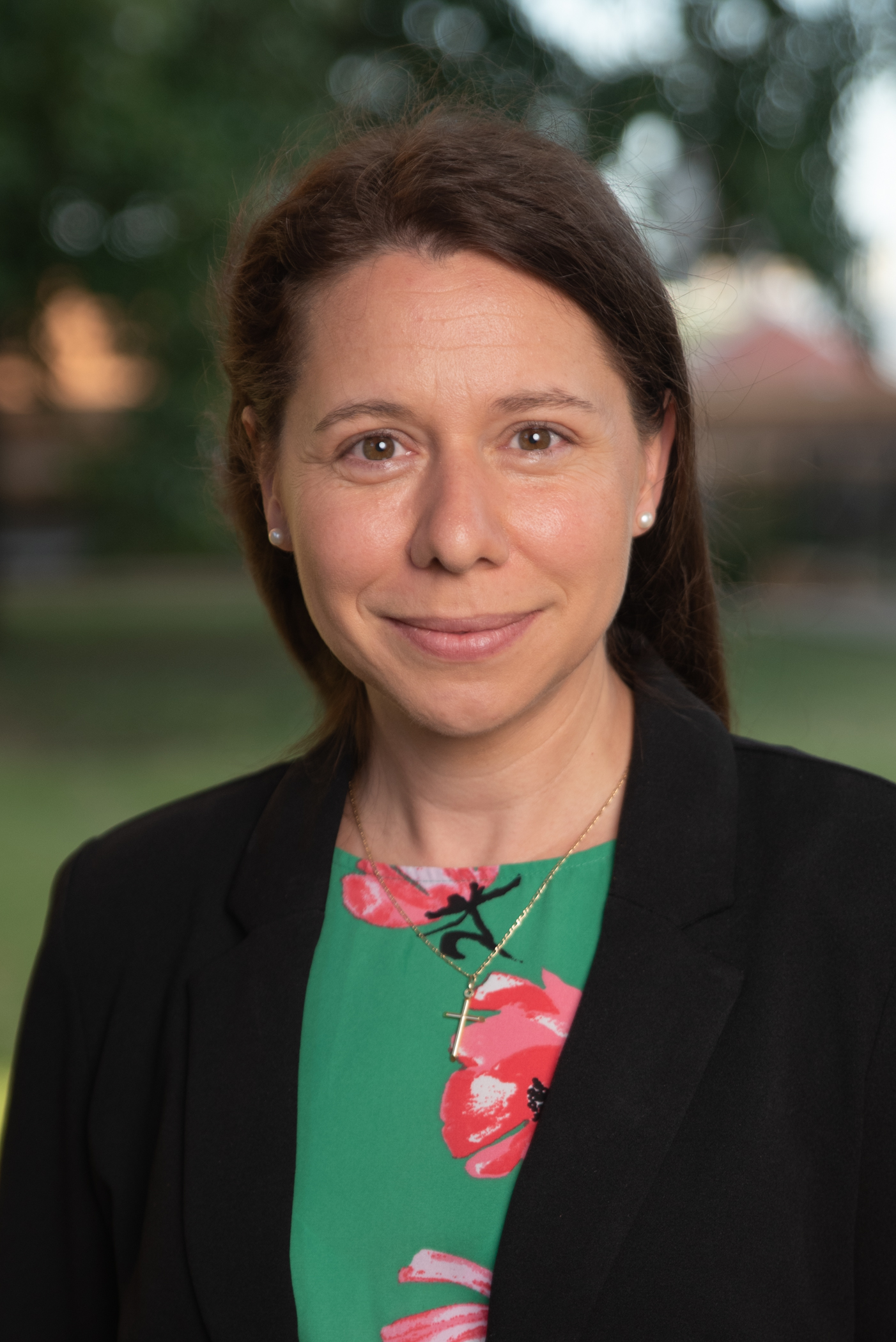 Rene Blackwell
Principal
Degrees
B.A.

Anahuac University

M.A

Ateneo Regina Apostolorum

M.A

Anahuac University